Brighton Digital Festival 2014 is well and truly in full swing – and showing no signs of slowing down. As we find ourselves halfway through the month, it feels like a good time to take a minute to reflect on all of the digital splendor that has gone on over the past couple of weeks. With over 150 events running throughout September, very crude maths would suggest that around 75 events have already come to pass, and while we cannot cover all of them – we thought we'd share with you some photographic highlights from #BDF14 so far.
Photo by Francesca Moore
HARR1 (Humanoid Art Research Robot 1) with a group of attendees at Fabrica. My Robot Companion was a conversation event aimed at older audiences, investigating the world of "social robotics" and what the future might hold for us.
Photo by Roberta Matis
Speakers Metahaven and Susan Schuppli on stage at the end of a mind-blowing day of talks, with Holly Herndon appearing on the screen behind. Run by Lighthouse, Improving Reality is a one-day conference that brings together artists, thinkers and makers to share and experience groundbreaking art and ideas of the present.
Photo by Oleg Pulemjotov
A young gallery-goer discovering the interactive nature of Scenocosme's "Phonofolium" at the launch of The New Sublime. Devised and curated by The Fortunecats, the exhibition features international artists exploring digital technologies in their practice and research, and runs until the end of the month at Phoenix Brighton.

Photo by Roberta Matis
Crowds of thousands descended upon Brighton Dome Corn Exchange for the ever-popular Brighton Mini Maker Faire. Super-fun for geeks of all ages – from Pac Man orbs, hacked knitting machines and banana-batteries to paper speakers, toy-hacking and cola chemistry!

Photo by Oleg Pulemjotov
Award-winning digital artist Seb Lee-Delisle invited the entire population of Brighton to become musicians for one night only. Using his touch-sensitive LED "Laser Light Synths", wide-eyed visitors set off hundreds of lasers, illuminating the columns of the Unitarian Church on New Road. Check out video footage here.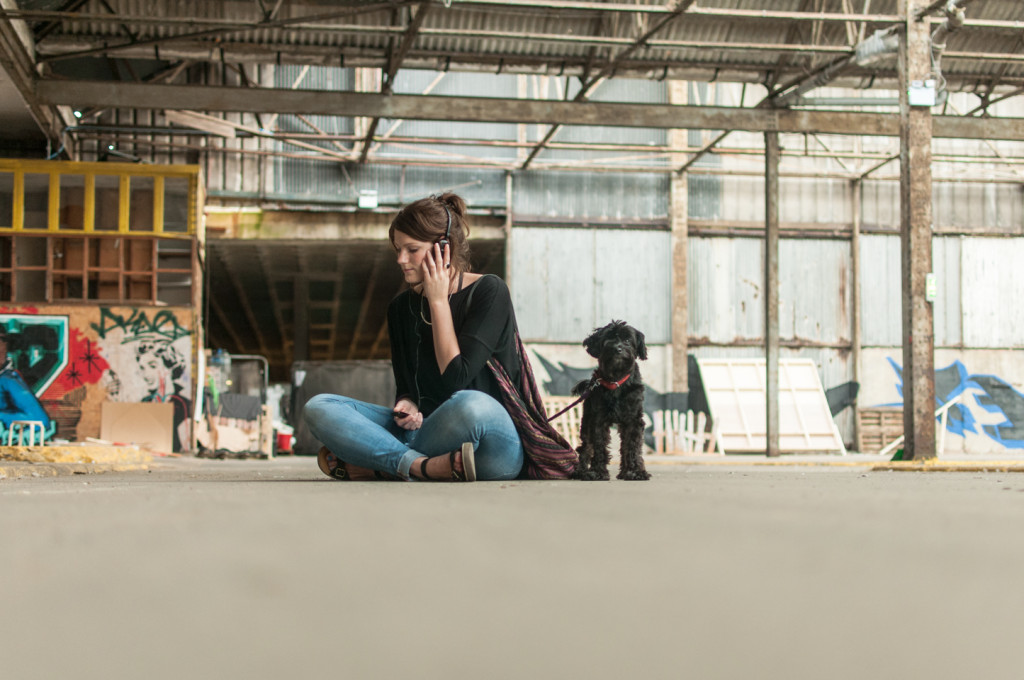 Photo by Oleg Pulemjotov
An intrepid space explorer (and her dog) listening to all corners of the solar system at Shrinking Space's "Mind's Eye". Experience sonorific space travel from the comfort of Circus Street Brighton every weekend until the end of the month.

Photo by @fruitingbodies
Persistent Peril made a Lego monorail you can 'ride' through an Oculus Rift virtual reality headset – what more can I say? Check out this amazing video by Angie Thomas to see it in action.
Share your BDF14 photos with us!

[bdf-orange-container]
Been to any #BDF14 events? Want to give us a piece of your mind or a song of praise? Now you can — and get yourself entered into a super-sweet secret prize draw in the process. Check out our 2014 Audience Survey: it only takes 7 minutes and your input helps us shape the future direction of Brighton Digital Festival.
[/bdf-orange-container]