Take part in these very special 'Code and Chips' codebar sessions as we create a digital scavenger hunt across Brighton. We will configure RFID chips and QR codes to direct the public to a variety of locations through Brighton to unlock coding challenges and mini websites created by codebar students.
For the initial workshop on September 8th, students will split into teams to develop websites (with full support from mentors) which challenge the public and other students to learn about things such as basic coding principles, their current location or diversity within the tech industry when they arrive at a specific location. On September 15th we will reconvene for an evening of exploring to unlock various challenges at the different locations and meet up again to share our stories.
This event is open at women, LGBTQ and others under represented in the tech community over the ages of 18.
codebar is a free, weekly coding workshop open to women, LGBTQ and others under represented in the technology community. We work with local businesses to host our events and to help tackle the diversity gaps within the tech community. Check out our website to learn more about upcoming workshops and how you can take part. http://codebar.io/brighton
Follow codebar Brighton on Twitter: @codebarbrighton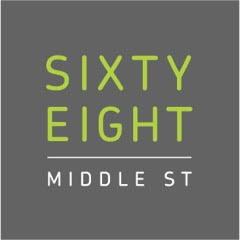 Supported by 68 Middle Street